We 2 Matter Incorporated's objective is to implement strategies to provide resources for ex-offenders with a primary focus on females to obtain economic stability and to offer social services for family members, particularly children in need of individual and/or family counseling.
We 2 Matter was incorporated and conceptualized as a collaborative effort of primarily family members to use their professional credentials in assisting individuals with felon records to reenter society, secure gainful employment, obtain suitable housing, and obtain quality lives.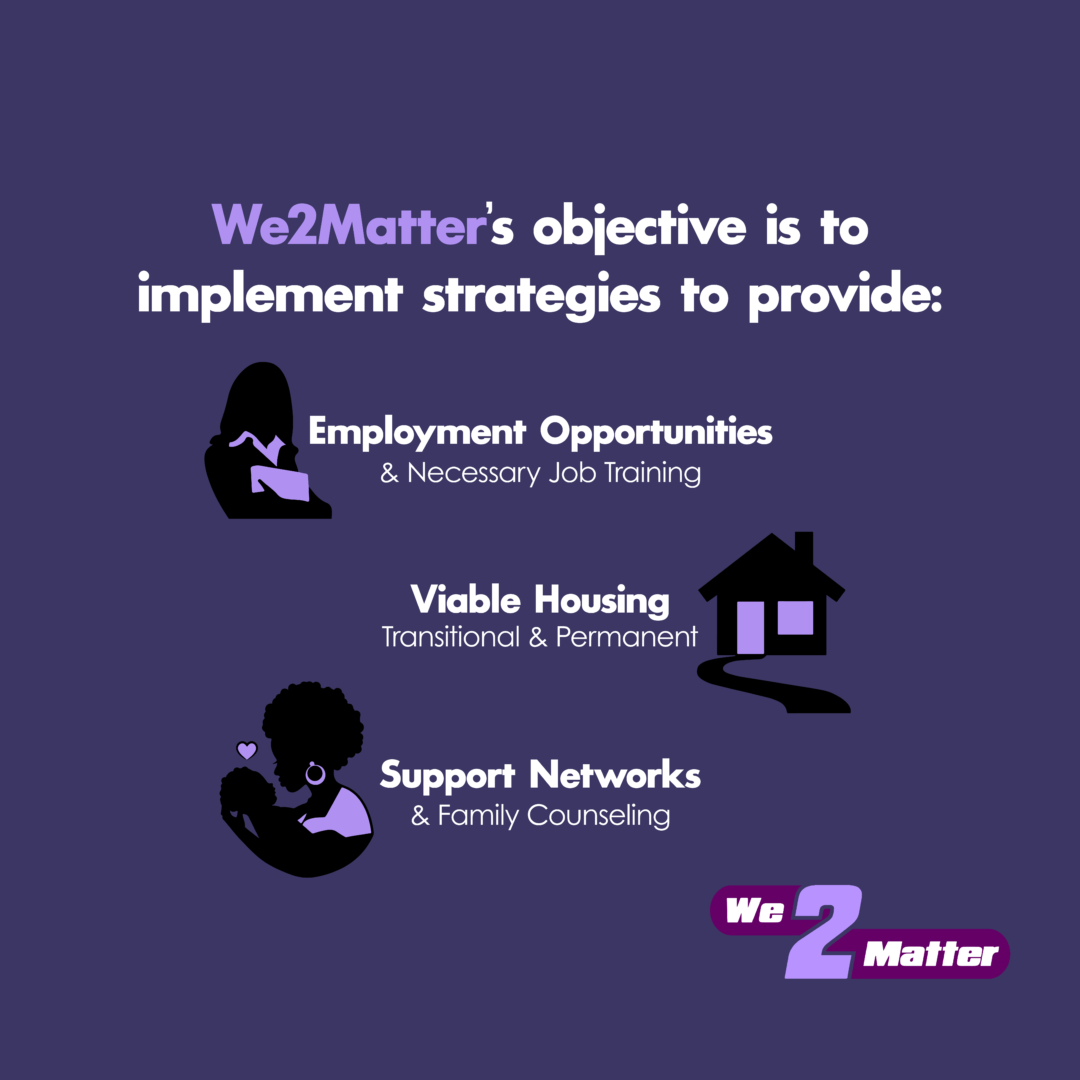 Dr. Rita Ali is the founder of the organization. Dr. Ali is a published author, has a doctorate in Business Administration, and is a certified CFI Life Coach. Dr. Ali formerly served a 9-year commission in which she was appointed by two Pennsylvania Governors. She was a successful entrepreneur, also an assistant director of a private religious institution.
She worked on major promotions in the sport of boxing with the likes of "The Greatest" Muhammad Ali and a plethora of world-renowned champions. Dr. Ali has written a health and beauty column for the Philadelphia Tribune, provided health and beauty tips on WDAS, on of Philadelphia's premier radio stations, and produced a radio show and a TV show.
Dr. Ali has firsthand experience of the problems incarcerated women are confronted within the prison and the obstacles they face upon attempts to reenter society after completing their sentence.
Despite pleading innocent to a crime that she did not commit, Dr. Ali was convicted, served time in prison and on probation. The realization of the impact on incarcerated women was apparent and how it affected her children, family members, and supporters.